Registration will be in accordance with the fees below and is open online up until Saturday 10 September 2022. First come first served!
If you register online until August 22, you receive a personalised race number.
* As a marathon runner, you receive this shirt free of charge as part of your registration fee.
Participant packs will not be posted but can be collected on site at the registration area on Saturday or Sunday.
1 week before the event, individually registered participants will receive a confirmation email with their personalised number (when subscribed until August 22) or an e-ticket. With this personal number or e-ticket, participants can pick up their participant package at the pre-registration desk on Saturday September 10 or Sunday September 11.
Echt een last minute beslisser? Geen probleem! Ook ter plaatse kan je je nog gemakkelijk inschrijven: breng je elektronische identiteitskaart mee voor een extra vlotte inschrijving!
Registrations groups & companies
(until Monday 22 August – 23u59)
Do you want to run together with your friends, organisation or business? Then, you can register as a group up until Monday 22 August.
Any change of name is only possible at the registration desk on 10 or 11 September and is required if you want to be insured as a participant. There is an administrative charge of €5 per change and this charge has to be paid at the desk.
If you want one group member to collect on behalf of the group, you need a minimum of 10 members in your group. If you have fewer than 10 participants, you can still register as a group but every group member will have to collect his or her participant pack individually.
Group registration is only possible through the online registration module. Excel lists etc. will no longer be accepted.
In the registration form you first need to create a group. Next you will receive an email containing the group name and group code. Using this code and the password of your choice (do not forget this password) you can manage the group. Next you can add and delete members as you wish. Only the person responsible for the group can validate participants. You can add as many participants to your groups as you like.
Registrations can be picked up as one package (all together) or individually. Indicate your preference on your registration form. When you choose to pick up everything in one packet, this can only be done by the person responsible for the group. He or she will be the only one to receive the confirmation email. If you choose individual pickup, all participants will receive a separate confirmation email with all the necessary information.
When the group is completed, you, as the person responsible for the group, have to pay for the whole group. The registration will only be completed once the whole group has been paid. No changes can be made from this point on. Changes in the group can only be made on site at the "Wissels" desk. Administrative fees of 5 euros per change will be charged.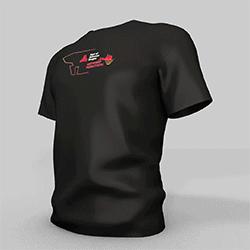 General conditions
By signing up, you automatically agree with the general terms and conditions of the Antwerp Marathon. Please read them carefully.